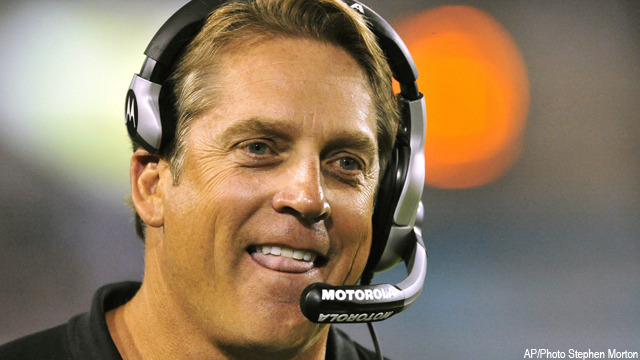 Jack Del Rio is retained as HC


Why this is a surprise:
The Raiders were projected by many pundits to compete for a Super Bowl in 2017 after finishing 2016 exceeding expectations. In that sense, HC Jack Del Rio may have been his worse enemy as he may have set unrealistic expectations heading into 2017. However, currently 5-6, I have the Raiders limping to a 6-10 finish. Despite holding off a completely hamstrung Broncos team last week the Raiders showed me very little to be excited about their future prospects this season. If the Raiders finish 6-10 there will be a massive quell to fire Del Rio.
What are the concerns?:
The inherent weakness in having a defensive HC is retaining quality offensive assistants. However, defensive HCs can find consistent success provided they can generate offense. Here lies the rub, Del Rio did not retain the services of former OC Musgrave, the orchestrator of the NFL's 6th ranked offence in 2016. The offense fell flat (Currently ranked 19th) and the franchise QB regressed. Del Rio is squarely responsible.
Why this makes sense: 
Good NFL organizations do not make knee jerk reactions and exhibit stability and consistency. Objectively, the Raiders defense (currently ranked 9th overall) nearly devoid of sacks and QB pressure may not be that far away provided the offense can return to proficiency. Perhaps the best move is NOT to throw the baby out with the dirty bath water as lack of offense seems to be the bigger problem. Obviously, JDR needs to make the right OC hire going into 2018 to save his job.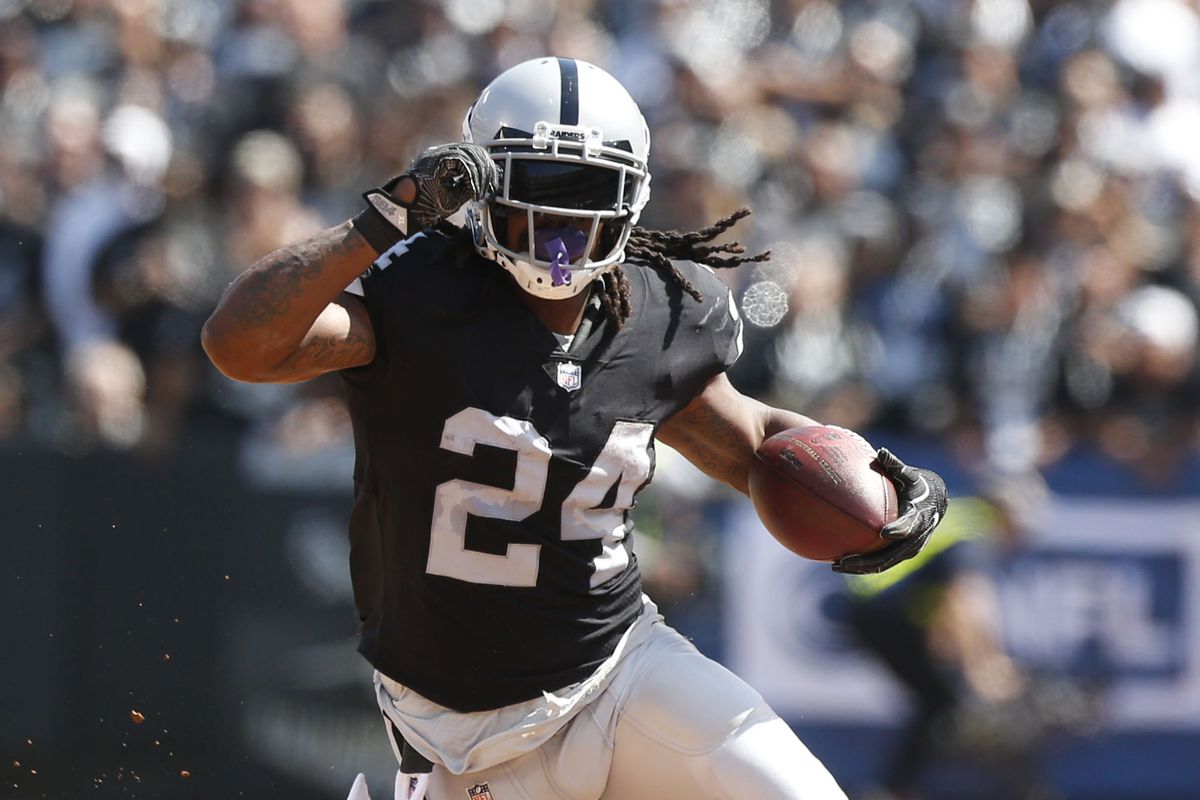 Marshawn Lynch is released
Why this is a surprise: 
Despite his slow start, Lynch appears to have played himself into shape and is in the upper percentile of the NFL in terms of yard after contact and tackles broken. In addition, Lynch is a local fan favorite for a team that needs to sell tickets until they move to their new home in Las Vegas in 2020.
What are the concerns?: 
Lynch will be a 32 year old power running back next season. Analytically, it's not a good bet that Lynch will be as good next season as he has been on the back side of the schedule. In addition, Lynch isn't a great fit in this offense as he is not a great receiver out of the backfield. Although, it's obvious the Raiders have made efforts to get him more involved in the passing game so that his presence on the field is less of a tell that the offense is going to run.

Why this makes sense: 
The Raiders need to save money where ever they can to afford LB Khalil Mack. Lynch is scheduled to make $6M in 2018. He can still contribute but may not be worth $6M considering his fit in the offense and his extra baggage.  The Raiders can cut Lynch in 2018 and save $6M in cap space without creating any dead money and will probably do so.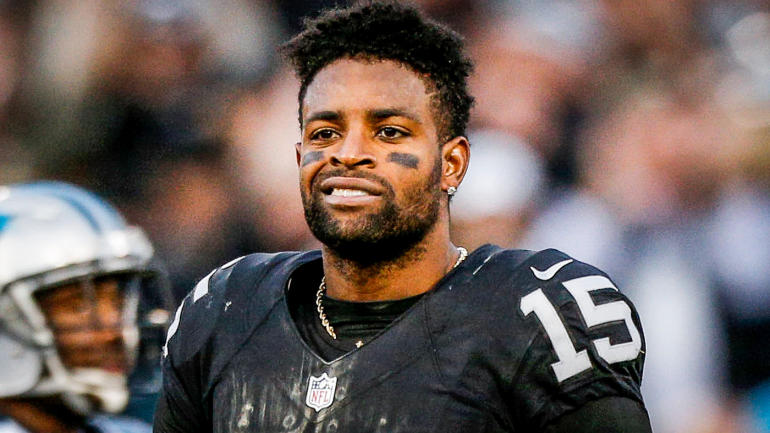 Michael Crabtree is released 
Why this is a surprise: 
It could be argued that Crabtree is the Raider's WR1 as he has a knack for making acrobatic contested grabs and big receptions in clutch moments. At times, It appears Crabtree is Carr's most trusted WR target in critical situations.

What are the concerns?:
Crabtree isn't a burner. In 2018, Crabtree will be a 31 year old WR and may struggle to get separation the way Dez Bryant, who has a similar skill set, has suffered a percipitous drop off in his ability to get open without pushing off.
Why this makes sense:
Analytically, the Raiders may decide it best to unload Crabtree then be left holding the bag of an expensive 31 year old possession WR. The Raiders have an opt out clause in 2018. The can save $7.687M without any dead money if they opt out.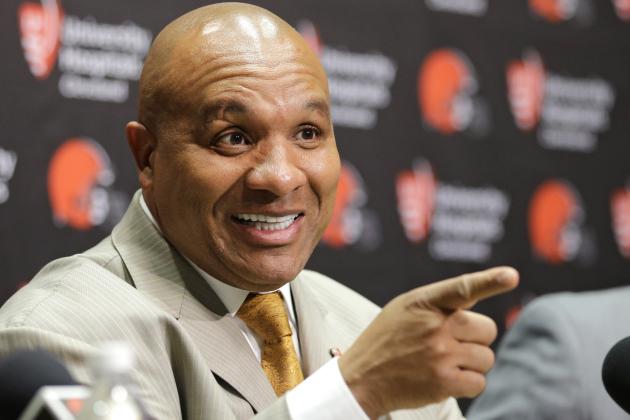 Hue Jackson returns as Asst.HC/OC
Why this is a surprise:
Many were shocked the Raiders fired Hue Jackson when McKenzie took over in 2012. At the time, Hue Jackson was credited with halting a 7 year skid with back to back non-losing seasons as either HC or OC . After getting a raw deal why would Jackson consider returning to the organization that scorned him?
What are the concerns: 
Atypical of a passionate fan base many criticized Jackson's playcalling. However, Jackson's resume of getting results out of NFL caliber QBs is impressive. What is holding Jackson back is that he can be a megalomaniac who craves personnel power. Historically, HCs with personnel control fail and Hue has shown an inability to exhibit patience and timing in transaction deals along with a willingness to over pay when you consider his trade for Carson Palmer and his failed trade for McCarron, which was considered heavily overpriced. Hue Jackson is probably better suited as an OC. Jackson is a great offensive mind but he needs boundaries and should probably stay away from the microphone.

Why this makes sense:
 Let's be honest. Hue Jackson, who seems to be in diametric opposition to the team building philosophies of the Front Office, is done in Cleveland. Multiple high-level opportunities are often limited for minority coaches. Last time Jackson was unemployed he had to take a position as a DB/special teams coach. 
The Raiders could offer Hue Jackson long term stability, a la Tom Moore, Bruce Arians, etc, provided he is comfortable being a coordinator. By adding the title of Asst. HC as a kicker Jackson could get the type of compensation to make him comfortable enough to be a long-time coordinator.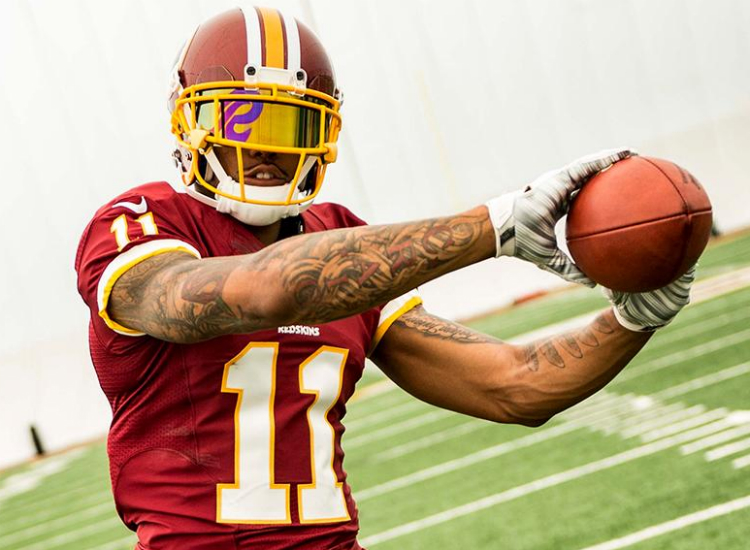 The Raiders sign WR Terrelle Pryor
Why this is a surprise: 
Many of us were always under the impression that eventually Pryror's true position was that of WR. However, when he finally decided to convert he choose to return to Ohio. It is unknown whether the Raiders offered him a deal or whether Pryor spurned the team that released him. However, today is a new day. Pryor did not get the free agency buzz he anticipated and things have not worked in Washington as Pryor's role has been reduced.

What are the concerns?: 
After a promising start in Cleveland the Browns did not feel Pryor was worth signing to a significant extension. Pryor has gone on to prove validate those concerns with questionable hands and a serious reduction in playing time. Pryor is a large target with sub-4.5 speed but to date his speed is not translating into anticipated explosive plays. 

Why this makes sense:
Hue Jackson is excellent at getting the most out of offensive players. When Pryor seemed to show the most promise as a WR it was under Jackson in Cleveland. Jackson also attempted to reacquire Pryor back from Washington via trade in 2017. Obviously, Jackson knows how best to use Pryor and feels he can be a weapon under his watch. Pryor knows Hue's system and SHOULD trust him. Their pairing should be an easy match provided Pryor doesn't set an unrealistic market again in 2018. Pryor would battle Patterson as the starter across from Cooper. I can easily envision all three being on the field at the same time with Cooper in the slot.